Bonsai pots are considered to help adorn bonsai, especially expensive bonsai trees. Bonsai pots have many types with origin from many places with different prices such as pots, Japanese pots or pots made in our country. Today we will go together to find out the characteristics and prices of each type.
Ceramic bucket
The best bonsai pots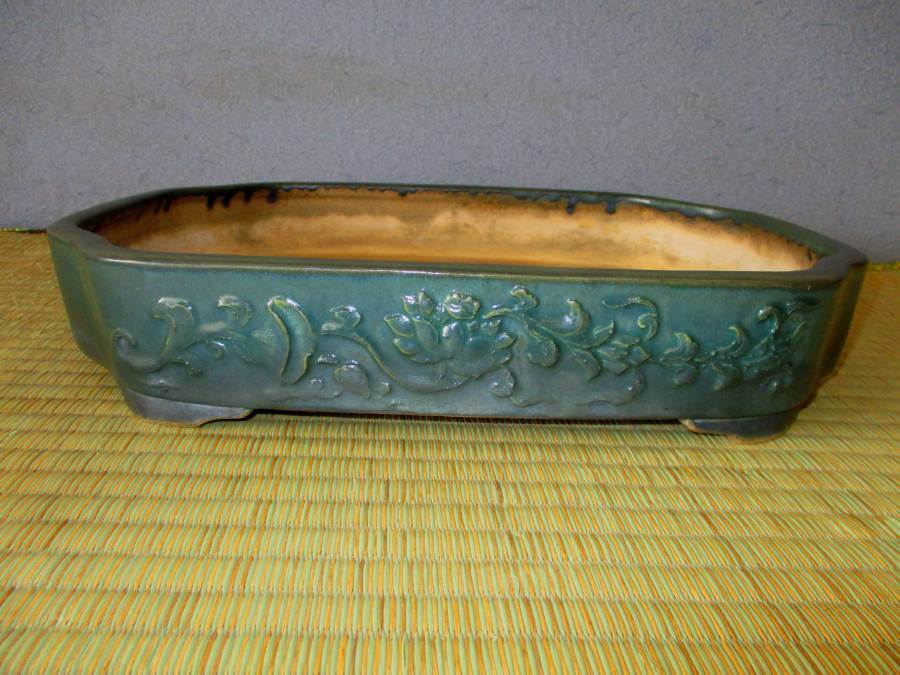 Among all kinds of ceramic pots are the most high-end and most valuable items, made up of clay and glaze mixed with high temperature heating until finished. Unlike glossy porcelain pots, the potting medium prevents air and temperature in the pots from being exchanged, causing poor roots to develop, affecting the plant's health.
Artisans give their pottery pots nostalgic patterns, patterns, colors … Most of the stages have to be handled by hand, making the finished products more valuable. Ceramic pots feel gentle, smooth, not heavy and hard like other materials.
Some valuable ceramics:
Nam Phong ceramic pots, Dong Nai: famous for their glaze, fake reefs are handcrafted with very high technical requirements, the price of a product can be up to tens of millions of dong.
Bat Trang ceramic pots: famous for its age, glaze and earth are made according to an esoteric formula for a glossy finish, true color.
Pottery pots: These types of pottery are very popular with bonsai players because of their good quality, glazes and ancient colors, which are very suitable for bonsai, pottery ships imported from Jiangxi China with prices from several hundred to several million dong.
Ceramic pots
The best bonsai pots
As a popular pot, how to simply distinguish a ceramic pot that is usually glossy, very hard to hold, quite heavy, but the advantage is that it is cheap to buy on the market. Not as beautiful as ceramic pots, but also has its own beauty, so many people choose to buy it for bonsai.
Today, the movement of growing interior ornamental plants, garden plants, and growing bonsai trees makes the demand for porcelain pots higher than ever. Brands also responded well by introducing more vivid styles and colors.
The downside of this pot is that it is quite hard and fragile when it is impacted with heavy weight ceramic pots that make it difficult to move. The advantage is that there are many designs and colors that are easy to create the desired shape, you can buy ceramic pots at any bonsai shop.
Terracotta pots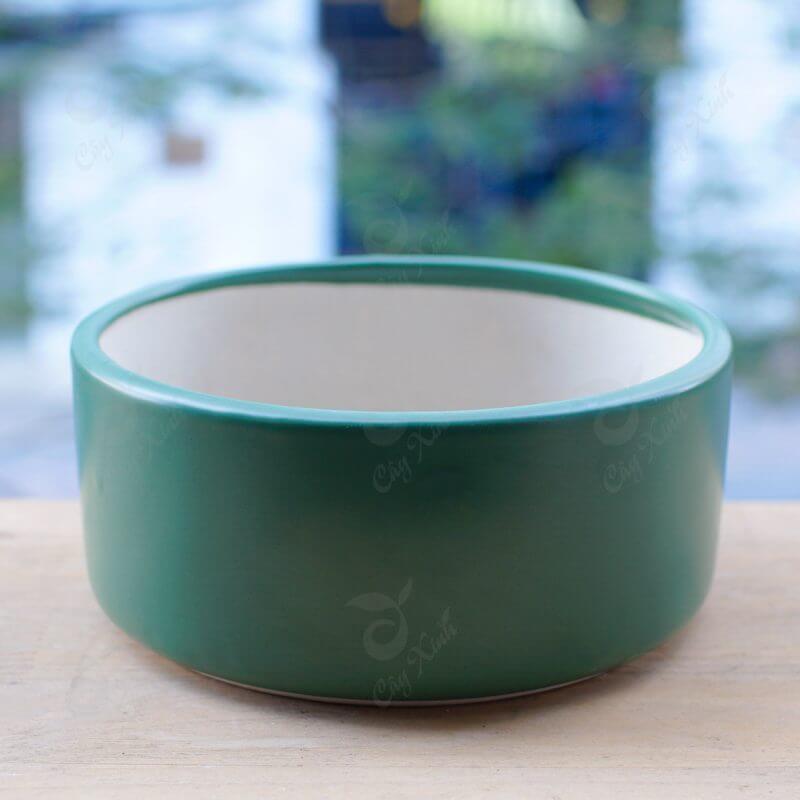 Simple terracotta pots made of clay fired over high temperatures don't have the same sophisticated glaze recipe as ceramic. Terracotta pots are used to plant plants in the vegetative period to allow the plant to develop a overgrown canopy. When the stump is strong enough and the foliage is as desired, it will be put into a luxurious pot for distillation.
Terracotta pots for planting trees are usually brown, inexpensive with a long-term use. Terracotta pots are very good for plants because they have tiny holes that help plants exchange air, and when left outside, they will not be broken or worn by rain, so they are often chosen for gardening plants.
Cement pots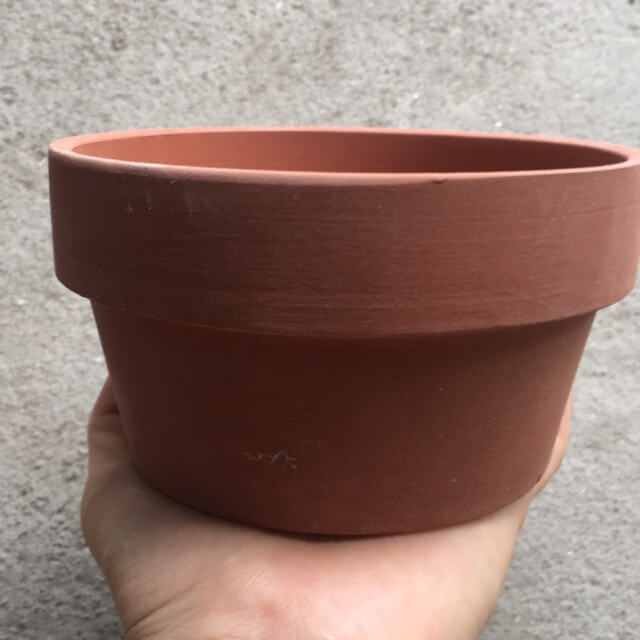 It sounds ridiculous, but with only a few tens of thousands of cement money you can make 2 pots to display bonsai. This method is great for beginners, not everyone can afford the most expensive pots, those with lots of bonsai.
The way to do it is quite simple, you mix cement with sand at the ratio of 1: 1, then pour 1 pile of sand with the size of a pot, pour the mixed cement mixture to create a beautiful shape. Then wait for the cement to dry, so make sure to create drainage holes in the bottom of the pot to avoid waterlogging.
Plastic pots
The best bonsai pots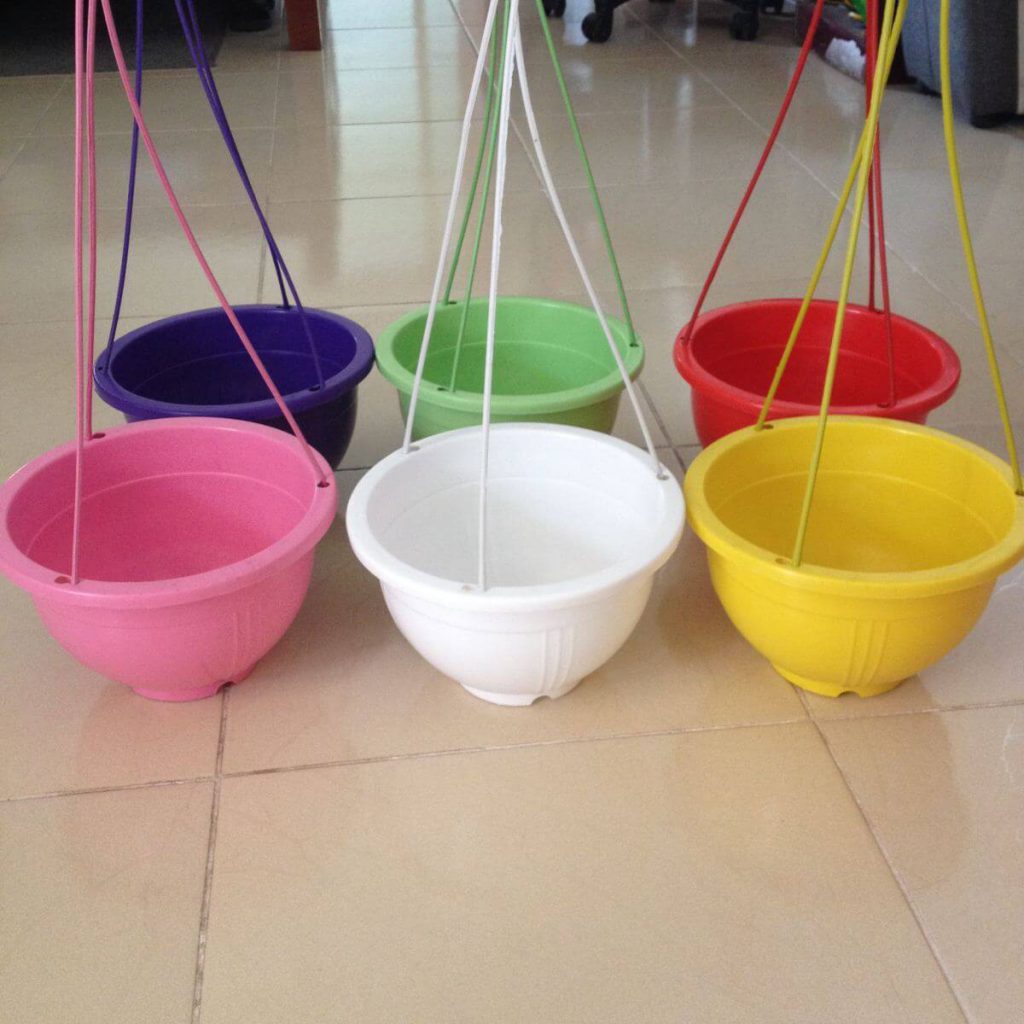 This pot is often used to plant short-term plants such as roses, poinsettia, honeysuckle … people often plant these plants in plastic pots to avoid the roots growing out of the ground to be pulled up for sale. when needed.
Plastic pots are very light, easy to move, and cheap, suitable for business households. Plants are in the process of caring for the artisans to be also often planted in plastic pots after the finished product is put into higher-grade pots. Recently, there have been beautiful high-class plastic ceramic pots suitable for the elderly to avoid carrying heavy loads.
For the professional bonsai player a beautiful pot will significantly contribute to the beauty of the bonsai. We have just looked at the basic types of pots and the advantages of each. Hopefully you have chosen a suitable type for yourself to make the process of caring for plants more and more enjoyable. Good bye and see you again!